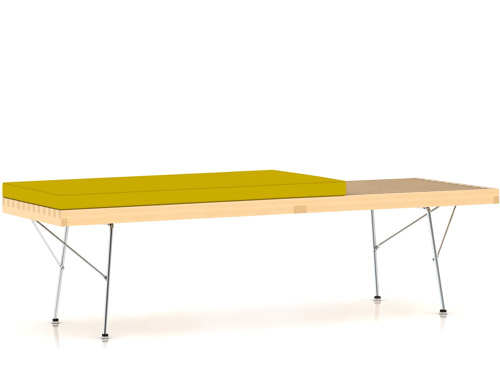 george nelson bench cushion – hivemodern.com
George Nelson designed the first version of his Platform Bench to discourage visitors to his New York office from staying too long. He figured that having to sit on a slatted bench would be uncomfortable enough to drive people he didn't want to see away. It didn't work. People liked the bench, and they stayed. But if you want to make sure people sit on your Nelson Platform Bench, this handsome cushion will do the trick.
That's an interesting little story. Not sure if it's true or not, but it adds a human element to one of George Nelson's best known creations.
BTW, the metal base version of the bench is much harder to find in vintage condition than is the wood base, so if you see one, grab it.